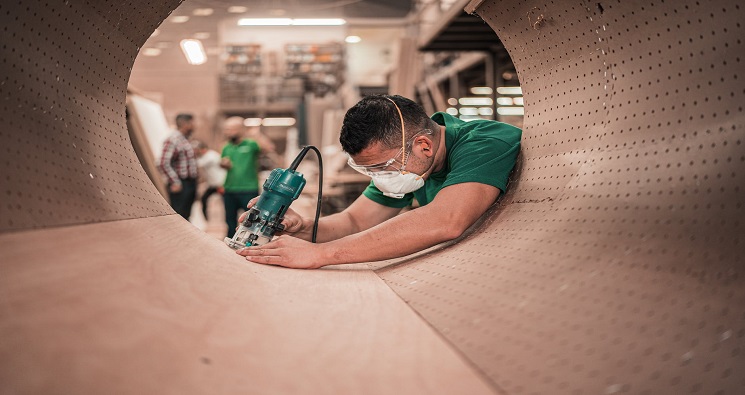 The advent of a new decade was marked by a disastrous pandemic that claimed millions of lives worldwide. It also tore apart economies through job losses, lockdowns, recessions and slurred output. As a result, leaderships from across the globe are now rushing to strike a balance between lives and livelihoods by gradually easing curbs amid rising positive cases.
One critical aspect of these recovery measures are the interests of different types of lone workers in essential and non-essential sectors. While legislative and bureaucratic measures are being looked after by administrations, employers too must play their part pro-actively with regards to the safety of their workers.
In this post, you can find some effective ways to protect your lone workers.
1. Carrying out Risk Assessment: The risk posed by occupational hazards is greater in case of lone workers. Difficult terrain, equipment malfunctioning etc. are some common reasons that may result in career-threatening injuries due to lack of timely care. In the current scenario (Covid-19 pandemic), workers engaged in essential services such as healthcare and delivery may get exposed to the virus on visiting zones with high viral load. Thus, it is imperative for employers to carry out a thorough risk assessment and put in place emergency protocols for rapid action. Also, other preventive measures such as first aid kits, respirator masks, rations, equipment etc. related to both men and material can be planned effectively through risk assessment.
2. Ensure Proper Hygiene of Workers: The need to follow healthy hygiene habits has yet again been underscored through this pandemic. Especially in the case of lone workers as they work away from the supervision of employers. Therefore, employers must ensure that their workers get the necessary help to maintain proper hygiene. Some of the ways to ensure this is-
Making pocket sanitizers available to workers
Imparting necessary education related to hygiene
Promoting the use of PPE kits, disposable dust masks and gloves for sector-specific
3. Counselling Workers to Allay Stress: Another way to ensure that the productivity of workers is fully optimized is to make sure that they remain free from any sort of mental stress. The high fatality associated with coronavirus has increased fears of stigmatization of lone workers engaged in essential services. Also, various other factors like work-related stress, fears of contracting the disease, payment-related stress, fear of layoffs etc. add fuel to the fire.
Therefore, to put to rest any such tension that may potentially impact the performance of workers, employers must sensitize them about organization policies. They must assure them about full professional support in case of contingencies. In addition to this, they must step up as leaders and motivate their lone workers towards the common organizational objective.
4. Monitor Your Lone Workers: Though lone workers work away from supervision yet it is very important to establish a point source of contact while they are at work. Knowing the whereabouts of lone workers can be critically important in case of any untoward happening.
This can be done by starting a dedicated telephone line, issuing e-identity cards for check-ins, monitoring them through unique employees number (UEN) on internet etc. Various mobile software applications can be utilized that allow lone workers to regularly update their status and sound an emergency whenever necessary. This also gives a sense of satisfaction to the employees as they stay connected with the employer.
The return to normalcy in the aftermath of pandemic would be decided by how the world populace accepts the new normal. Different studies have pointed out the fact that wearable preventives such as ffp3 masks, sundstorm masks etc. at the workplace can help in flattening the economic and health impact of Covid19. However, it is especially important to secure interests of lone workers as their workplace lies out of the sight of their masters.
The pandemic has presented the perfect opportunity for employers to tweak organizational policies and associate more closely with lone workers. Follow the stated ways to ensure the safety and welfare of your lone employees.