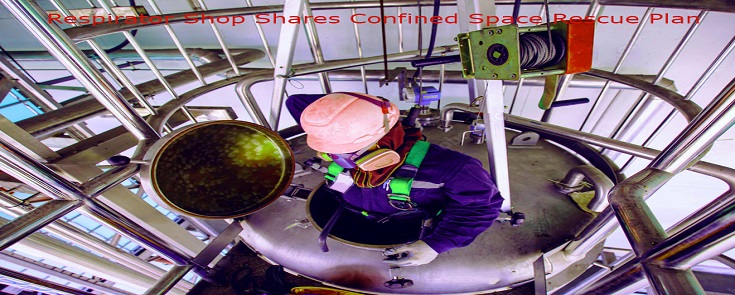 Well-experienced and committed business people around the world think about how to ensure the safety and comfort of every employee working in confined spaces. They are very conscious about what to do when such workers become injured, trapped, or incapacitated in such confined space and have to be properly and immediately rescued.
Enhancements in the overall design and production of the oral-nasal disposable mask for respiratory protection are really helpful to almost everyone in different industries. This mask is designed to protect against respirator-borne pathogens. There are different types of personal protective equipment used and recommended by individuals working in confined spaces. It is the right time to explore the ffp3 dust mask collection and get an overview of how to choose and buy the cheap and best mask in this category.
Concentrate on important things
The main steps involved in the confined space rescue are as follows:
Conduct rescue drills
Keep in mind that rescue falls into time-sensitive and non-time-sensitive categories
Ensure that all entrants wear a complete body harness
Analysis restrained spaces for rescue
Review openings
Meet with neighboring authorities regarding rescue competence
Have a rescue squad
You may reside anywhere in the world and think about where to pick and order the cheap and best masks in this category. You can directly get in touch with the number one company renowned for the production and supply of the FFP3 mask. People who use such masks have to be face fit tested to ensure that they achieve the appropriate face fit of such masks.
Buying the high-quality yet reasonable price of a protective mask online is not a challenging thing for everyone. You can research the latest collection of protective masks in detail and follow suggestions to narrow down the masks without any doubt.
Be conscious about how to be safe in confined spaces
Negotiating distinctive and difficult hazards is very important for properly conducting a rescue in any confined space. Do not forget that there is no time to organize, think, coordinate, or any other thing beyond what is entirely necessary. Failure to plan properly can mean the complete difference between body recovery and successful rescue.
Experts in the successful approaches to save anyone in the confined space by using the best rescue plan nowadays make certain about the role of preparation. They use a structured method to develop an appropriate rescue plan and get the best chances in an emergency.
Creating a confined space rescue plan is included but is not limited to the following.
Understand the emergency
Conduct a site assessment
Make certain that the permit procedures are in place and currently working
Create a suitable rescue plan by using the assignment of roles, personnel required equipment and materials needed, communication equipment and guidelines, coordination of other agencies, and confined space elements, monitoring, and lockout isolation of all energy sources.
Bottom Line
Every user of the 3m respirator gets 100% satisfaction and the most expected comfort. They feel peace of mind as this respirator provides them effective respiratory protection especially for use in places where they get exposed to non-volatile liquid particles and dust particles. This respirator is known for its durability, user-friendly nature, and collapse-resistant inner shell.